In this article, you will find everything you need to know about investing in website creation.
How much will it cost to create a website?
A simple custom website design can cost between € 1,000 and € 30,000.

Larger and more complex sites cost between € 3,000 and € 50,000 or more.

Contact us for a personalised offer.
Your website is the most valuable sales and marketing tool. It is the foundation of your inbound marketing plan and is the first thing potential customers want to look at before buying or even talking to a member of your team.
Now that most businesses recognize the importance of inbound marketing, the overall quality of corporate websites is improving. They are faster, more streamlined, more convenient for mobile devices, and more functional. This is great for the consumer, but complicates the job of the marketer.
In this context, we are all forced to improve if we want to stand out from the competition, so we are moving on to the inevitable project that all modern businesses are facing at some point, the change of website.
Website development – price
The cost of redesigning a site can range from a few hundred euros, if you do it yourself, to tens of thousands of euros for a complex, custom-built website for a large corporation.
We've decided to fix this problem once and for all because many businesses don't have an idea of how much they should pay to redesign a site and what to expect for their money.
We'll break down your site development costs into three groups:
The cost of a self-created website.
The cost of a freelancer to build your site.
The cost of hiring a professional website development company.
This article should help you understand what to expect no matter where you start and how much money you have.
Why have website development and design costs risen?
The cost of redesigning a site is usually driven by supply and demand, just like anything else. While the Internet was just beginning to develop, businesses did not realize how useful a website was, so they were not prepared to pay a higher price for it.
Now, a website is one of the first things a company thinks about in preparation for its debut. In fact, many entrepreneurs even initially identify potential business names based on what domains (website addresses) are available and what the URL would look like.
However, rising demand is not the only reason.
Websites are more complex than ever.
The methods of website designers have evolved over time, so they can now use much better tools. On the one hand, with website developers like Zyro and Wix, creating a website that looks simple is easier than ever. On the other hand, creating a truly top quality strategic website requires more effort than ever before.
Modern websites have live chats so users can connect with your business right away, self-selection tools to offer users the right services and solutions to their problems, and even spreadsheets showing how much they can save, expand, replace, and more. t. in collaboration with your team.
In addition, the standards for an optimized website are becoming more stringent. Now more than ever, it's important to prioritize page speed, accessibility, and user experience.
All of these elements can affect the cost of redesigning your site, whether you do it yourself, hire a freelance professional, or work with an agency.
In this post, we'll look at three of the most popular ways: building your website using an online tool, hiring a freelancer, and hiring an agency.
The cost of creating or modifying a stand-alone website design
Using a template to create or modify a website is usually the most cost-effective solution. It can cost from a few hundred to 3,000 or more euros, but the real cost is a long time, effort and a small result that also costs money.
In general, the less money you spend, the more time and effort you can expect to have to make the site exactly what you want it to be, and it won't be exactly what you want if you don't know how to program.
New businesses with minimal resources and no web developer often have to start small. The Business Media Ready Web Directory has many WordPress low-cost website themes to help you get started soon.
The functionality, speed, and convenience of such topics vary widely. When browsing topics, keep the following in mind:
Degree of personalization possible.
How easy it is to upgrade.
What templates are provided immediately after installation?
Another popular choice is a website developer like Elementor. This is just an improved editor for the back of your site that you install in WordPress. This makes it easy to create content and modify visual components of a theme, giving you many modules and controls, each with its own unique formatting and styling options.
After installing the system, you will be able to choose a theme that matches your desired look.
The Elementor system is a significant improvement over typical, less expensive market themes. They look beautiful, are mobile-friendly, search engine optimized, and easy to use. Review their topics – many of them will look recognizable because they are used by many websites.
You can use Elementor for free at first, but the Pro level costs $ 49 per year per site and includes more advanced controls, templates, support, and more.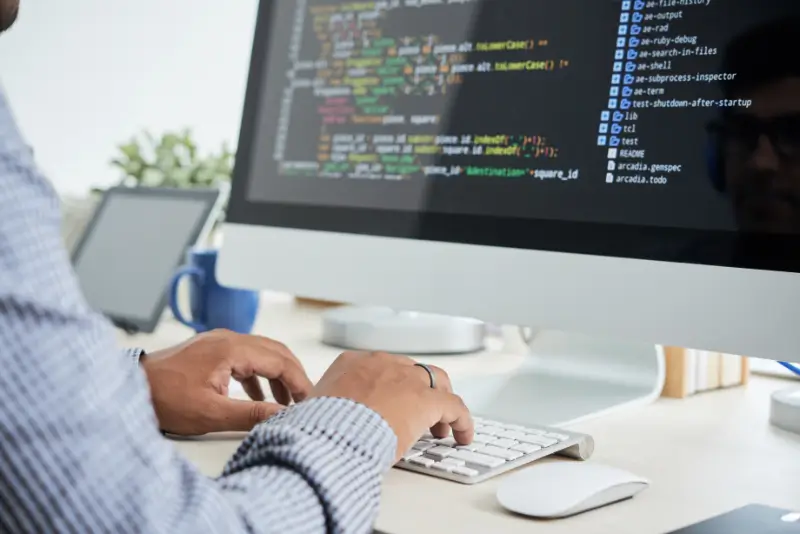 The cost of creating a freelance website
Hiring a freelance website designer is the next step after you create your website. Freelance designers vary in their talent and charge an appropriate fee for it.
Depending on your goals, you can find a freelancer who will pay between € 700 and € 2,000 for a simple website, and between 1,000 and 3,000 for a larger website with a variety of templates and custom features, as well as a more professional aesthetic than you could create yourself. Euro (or more).
Your website will vary even more depending on the freelance experience and the specifics of the task. For example, if your freelancer is exceptionally great and can create a special self-selection tool for you, such as a product configurator, or if you decide to do a branding task with it, the cost of building a website may be higher.
When working with a freelancer, you can expect a visually appealing and functional design without obvious flaws, they are likely to take your ideas into account. In most cases, a freelance designer is primarily concerned with achieving the visual appeal you describe and recommending specific features that enhance the user experience. The downside is that freelancers are more gratifying or skipping. If they handle everything on their own or juggle multiple projects, the project can take longer, and they may not provide much information other than design and development experience.
After all, if you're not willing to do it yourself, you'll likely be able to find a freelancer to work within your budget. Just keep in mind that prices will vary depending on the size and complexity of the project.
The cost of creating a website is by hiring a professional agency
Another option is to hire an agency to build your site, so you can use a team of experienced professionals who have probably already worked with and built sites similar to yours. However, as you can imagine, building a website with an agency is the most expensive if you need a large website.
Creating a simple website can cost $ 1,000 to $ 30,000, depending on the size of the site, but sites with many pages, specialized features, and more specific requirements can cost $ 4,000 to $ 50,000 or more.
This may sound silly compared to other options, but working with an agency is not limited to design. Agencies pay equal attention to content, user experience, conversion optimization, and everything else that makes your site a useful asset to your organization – all to help you achieve your goals.
An agency differs from most freelance website designers in that it takes a lot of strategy to build a reliable and successful machine for generating customers or buyers for your company.
A regular company will create a site architecture map with you to understand the structure of your site and how people will browse it. They'll also review your past data and make recommendations on what would work best for individual users, all to reduce friction on the user's journey.
You will have access to more than one limited resource, but a team of professionals with years of experience in design, programming, strategy, content, testing and more.
If you have the money to hire an agency, it's definitely worth talking to and finding out what your options are.
Continuous improvement through growth-oriented design
Starting to redesign or redesign a website is an exciting thing, but that doesn't mean you should forget about it until you redesign it again in three or four years.
This is another incentive to think about hiring an agency, as well as a team of professionals you can use: Design for Growth. It's a method of redesigning your site to help you build a stronger website every month, using user data to help improve your user journey.
Your plant, like a plant, needs water, light, care and attention to grow and thrive. It needs to be regularly inspected, updated and calibrated to reflect changes in your business and meet the changing needs of your customers.
"It looks expensive," I know you're thinking. Of course, in order to constantly improve your website, you need to invest.
Ordering a growth-oriented website for an agency can range from $ 1,000 to $ 5,000 a month, depending on how aggressive your goals are and how much effort you're willing to put into research and updates.
If you follow this approach, you'll work with the agency team on a quarterly basis to identify key areas for improvement to your site based on user statistics. You will run tests and experiments to improve your results. Improve the design, text, and UX to give users the site they want.
Growth-oriented design is a collaborative approach that allows your team to focus on those components of your site that will benefit your users the most.
How does content affect the cost of building your website?
One of the most important aspects of updating any website is the content.
This helps your site rank higher in search engines, encourages users to take action, and establishes your brand as an ideological leader and authority that shoppers can rely on.
Your website is simply designed to communicate with potential customers and inform them about the services you provide. If you do not provide design services, no one will be persuaded to buy based solely on the design of your website. Your value proposition is conveyed through the content.
One of the more time-consuming components of conversion is creating new content.
To address content issues, we recommend using a content priority strategy that builds your site based on content, rather than creating your site and then filling it out.
However, in a world where most businesses want to update their website immediately, a more practical strategy is to initially focus on 20 percent. a site that generates 80 percent. value to your customer, and continue to update the rest of the site (and content) after the upgrade.
Good design helps to convey a successful message and improves the user experience, but without content, design is meaningless.
Be sure to include content when creating your website.
If you're redesigning your site, start with sketches of all the pages you want included. Then write the actual content for each of these pages. When comparing site themes, you'll be able to choose the one that best fits your content strategy.
Content created by a website development company
Many freelance web designers have a copywriter to work with, or are happy to work with a copywriter they hire. Either way, you want to make sure both people agree, because this procedure requires some communication between them.
Agencies will help you create content in a variety of ways, from an in-house content writer to creating content for you and an outsourced network.
Writing text for a large website is an important task – it's basically writing a book about your business, and that's how it should be treated. Therefore, instead of updating all the content at once, it would be helpful to focus on the most important pages and update the rest over time.
The price of content varies greatly depending on the size of the site, the amount of information, and the knowledge required (as well as whether you are doing it yourself or hiring someone else). You can expect to pay from a few hundred to a thousand euros for the perfect content on your site.
Website development is a cost estimate from a different perspective
Let's say you recently hired a new salesperson who works around the clock, day and night, to promote your business to potential customers. With the right tools, this seller will continue to improve and you will have little to follow and interact with. When a potential customer asks for information about your company at midnight while you're asleep, your star employee is next to you with a huge smile and all the information a potential customer needs.
Let's say this new salesperson doesn't want to work for commissions, doesn't want to be paid, and isn't interested in any of the benefits your organization provides. All he wants is an initial fee of € 10,000 and a few hundred euros a month to keep his skills fresh.
Would you like to pay for it?
– Naturally so. This is an example of a great company website.
In the internet age, the main type of marketing is inbound marketing and your website is the cornerstone of your inbound marketing plan. No one can do what a great website can do for your business, but many companies consider their website to be one of the first areas to cut costs.
People will always play important roles in the company, and exceptional employees deserve a good salary, but where else can you get a great return on investment with a reliable, well-designed website?
Your website is the smartest and most economical salesperson you will ever hire. Take care of it properly.
Let's summarize what the cost of creating a website is.
In today's digital age, a website is the most important type of marketing. Many companies consider their website to be one of the first areas where they can save, but then pay the same money only after losing a lot of important time. The cost of building a website, as well as its quality, can vary greatly depending on whether you are doing it yourself, hiring a freelancer, or hiring an agency. The less money you pay, the more time and work you can expect to put into the site you want. A simple custom website design can cost between € 1,000 and € 10,000. Larger and more complex sites can cost between € 4,000 and € 50,000 or more.
We hope this article has helped you understand the cost of building a website, what it depends on, when you can save, and when it is better to spend more.